Psychotherapy & Counselling
"The more we are able to know the truth of who we are, the more we can be authentic and spontaneous, rather than merely living through concepts of ourselves."
Seeking help can give people an opportunity to share thoughts and feelings with someone who is not directly involved in their lives. A trusting relationship between therapist and client is pivotal and I understand the importance of providing a safe, supportive, honest and respectful environment for my clients.
Counselling and Psychotherapy allows people to engage in a process of understanding themselves better as well making sense of feelings, thoughts and behaviours. This process may help people identify and re-evaluate core beliefs, as well offer an understanding as to how these beliefs may be influencing the way they live their lives.
It may also provide people with the opportunity to reflect on why they are feeling stuck in a pattern of behaviour and give them a deeper understanding of how they relate to others. Although the terms counselling and psychotherapy are often used interchangeably, there is a difference between them. Counselling is usually shorter term and often solution focussed, Psychotherapy is usually longer term and may focus on broader more complex issues.
Starting psychotherapy or counselling
People pursue psychotherapy or counselling for a variety of reasons. Some may enter it to address major life transitions, such as divorce or death, and others may seek help in managing mental health conditions, like depression. There's a common misconception that when a person decides to have psychotherapy or counselling that they may have something wrong with them, when in fact, most clients that I see are ordinary people struggling with common, everyday issues.
There are many more reasons for seeking psychotherapy or counselling some of these can include:
Family breakdown
Adjusting to life changes/transitions
Bereavement and loss
Relationship difficulties
Supporting someone with a mental health illness
Post trauma
Stress, anxiety
Depression, loneliness and isolation
Post natal depression
Self destructive patterns
Cultural issues
Childhood trauma or neglect
Parenting challenges
Health related issues
Addiction
Anger management
Disordered eating
Self Harm
Bullying/friendship or family issues
Gender or sexuality issues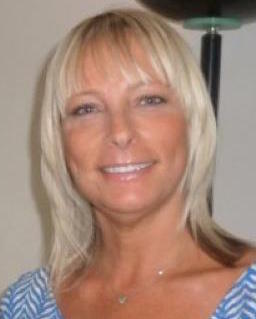 I am an experienced UKCP psychotherapist and I have been working therapeutically with children, young people and adults, for over twenty years. I hold an MA in child, adolescent and family therapy as well as a postgraduate diploma in drama therapy, sand tray therapy and supervision. I work in an integrative way which is a combined approach to psychotherapy; this way of working offers an opportunity to combine different therapeutic tools and approaches to fit the client's needs at the time.
I find that my training as a child and adolescent psychotherapist and a drama therapist allows me to integrate creative techniques into my work. This allows the client to delve deeper into their unconscious and uncover elements of themselves that may have been unapparent. My training has also been helpful in that I am able to offer a solid understanding of early childhood and how this may have impacted a person's life. Furthermore I feel able to offer valuable support to parents who are finding parenting challenging.
PLEASE NOTE: I no longer work with primary school aged children and I do not have any after school availability.  
For general enquiries please fill in the contact form.